Trong năm 2018 Dailymotin đã liên tục thay đổi chính sách người dùng lẫn giao diện và tính năng mới của hệ thống quản lý tài khoản.
Một trong những thay đổi mà nhiều người tiếc nuối nhất là không còn thay đổi được ảnh đại diện thumbail của video nữa.
Với các tài khoản đã xác thực thì việc thay đổi này không ảnh hưởng gì cả bởi tính năng thay đổi ảnh dại diện cho video vẫn hoạt động. Vậy làm thể nào để có được một kênh Dailymotion xác thực.
Để giải đáp thắc mắt của cá nhân cũng như nhiều người dùng đang kiếm tiền trên Dailymotion thì mình có email hỏi điều kiện để được xác thực kênh Dailymotion và được trả lời như bên dưới.
Đại loại có 3 điều kiện cơ bản là kênh phải của người nổi tiếng, uy tín và chất lượng. Nếu kênh vẫn chưa được xác thực thì hãy cố gắn liên kết với các mạng xã hội càng nhiều càng tốt vì nó tạo ra độ nổi tiếng của kênh Dailymotion.
Mình để nguyên văn nội dung phản hồi trả lời các bạn tự đọc và tìm hiểu thêm nhé.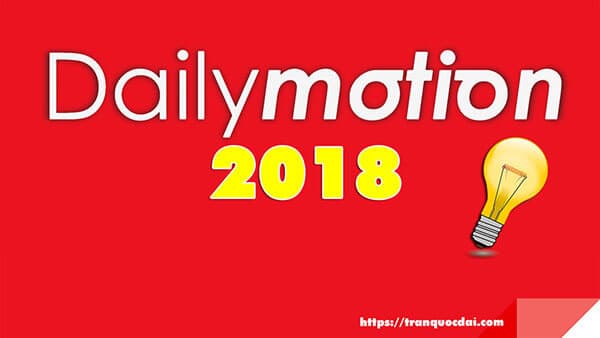 The blue logo is based on a variety of criteria such as popularity, reputation, and quality. If your channel is not verified, you can still help users know that your channel is authentic by :
Linking to your Dailymotion account from your official website

Maintaining an accurate and informative channel description

Updating your channel with links to your website and social media profiles (Twitter, Facebook, Pinterest & Instagram)
We remind you that as a Partner, you have to own the rights on your uploaded content. Moreover, please keep in mind that any content that you upload on our platform must be in accordance with our Terms of Use.
We would like to inform you that, since your account has accumulated a small number of views, it is not eligible for our verified partnership.
Also, we recommend you to attract more traffic to your video page.
In order to increase the potential traffic for your content and make it easier for other users, and search engines, to find it, it is important to provide a lot of contextual information during the download process. Quality descriptive text and tags make it easy to search for videos in Dailymotion and when using external search engines.
Moreover, we propose to share your channel and your videos on social networks. Here is some helpful information.
To share a video, please go to the video page. Here, you have several choices :
Hover your mouse over the player and click on the "Export" button. You can then get the embed code which allows you to display the video player to your blog or website, the direct link to video, or the link to a time interval (from 20 seconds for example).

Hover your mouse over the player and click on the "Facebook" button to post the video to your Facebook profile.

Hover your mouse over the player and click on the "Twitter" button to post the video to your Twitter feed.
Please note that, to avoid spam, you can only share a video with 20 contacts at a time.
Looking for more tips on how to optimize your Dailymotion channel ? Visit our Channel Optimization guide on this page : https://faq.dailymotion.com/hc/en-us/sections/115002516767-Manage-your-channel.
We appreciate your understanding.
Don't hesitate to contact us again if you have any other questions.
Best regards,
Marian