Thêm 5 item Envato Market miễn phí tháng 01 năm 2018 được chia sẻ nữa đây. Trong tháng này chỉ có 05 item thay vì là 07 item như trong tháng trước. Trong các item chia sẻ lần này đáng chú ý có item 3D FlipBook khá hay nhé.
1) Eventr – One Page Event Template themeforest $17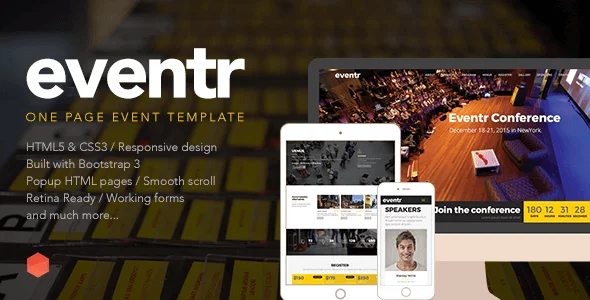 Eventr is a One page responsive HTML template for conference, events, workshops etc.
Link demo: https://themeforest.net/item/-eventr-one-page-event-template/11890210
Link Download:
2) Inspiration Kit audiojungle $39
"Inspiration" is an inspirational corporate tech track. Overall feel good felling gives hopeful uplifting motivation to succeed. Flowing and warm, featuring pulsing electronic elements, warm piano and harmonics of electric guitar that creates a proud, hopeful mood that suits every corporate presentation and video or mellow, relaxing, soothing tune for instruction video. For Business and Corporate YouTube and Vimeo videos, CrowdFunding campaigns, Independent Film, Non-Profit, Websites, Wedding, Portrait, Student projects.
Link info: https://audiojungle.net/item/inspiration-kit/13855973
Download:
3) Modern Parallax Timeline Slideshow videohive $28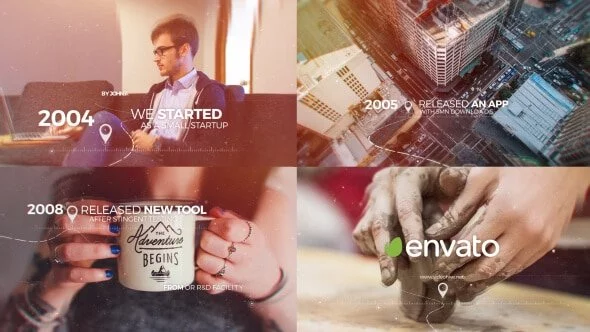 Modern approach to showcase your corporate achievements or timeline with the parallax effect
Can be used to showcase your company's beginnings, history, previous year of business, important events and achievements of the business in a great way
Useful to sum up the last year to present at the company meetings, presentations or present the sales reports or sales achievements at annual meetings and show the progress of the project and display the major events that happened in a year at your business organization or corporate.
Also show your company's internal best achievers or award winners, competition winners, main clients, and business portfolio
Along with the business and corporate themes it works great for all type of project like sports, presentations, family functions, timelines, look-backs, year-in-review.
Link info: https://videohive.net/item/modern-parallax-timeline-slideshow/19903359
Link Download:
4) Bi Exposure Action graphicriver $7
Bi-Exposure Photoshop Action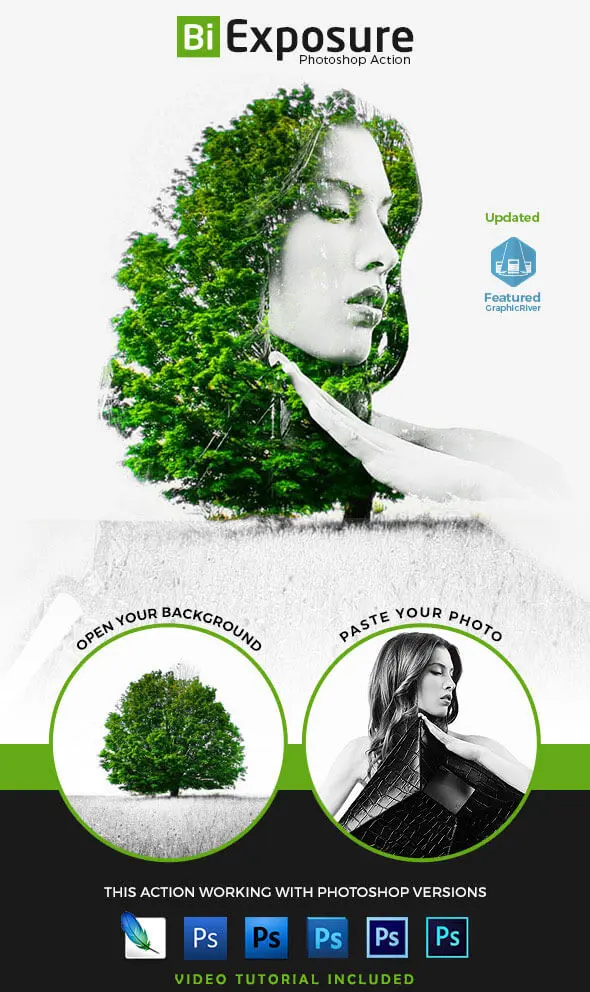 FEATURES:
1 ACTION FILE.
1 HOW TO FILE.
LAYERS ARE ADJUSTABLE.
EASY TO USE.
NON-DESTRUCTIVE ACTION.
WELL ARRANGED LAYERS.
WORKS WITH PHOTOSHOP CS2 CS3 CS4 CS5 CS6 CC VERSIONS.
IMAGES IN PREVIEW ARE NOT INCLUDED.
Link info: https://graphicriver.net/item/bi-exposure-action/15537543
Link Download:
5) 3D FlipBook codecanyon $20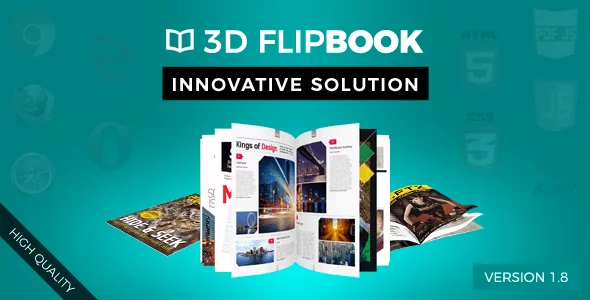 3D FlipBook is jQuery plugin that allows to browse images, PDFs or HTMLs as a flipping book. It can be used for demonstration magazines, books, cards, brochures, booklets and much more in natural way. It helps to attract user attention and make more impression on him.
Link info: https://codecanyon.net/item/interactive-3d-flip-book-with-physicsbased-animation-jquery-plugin/19113743
Link download: