How to download Full HD video on Facebook step by step Sometimes surfing facebook, you accidentally see the video interesting and want to download the computer but do not know how to do. In this article I will guide you how to download Full HD video on facebook always.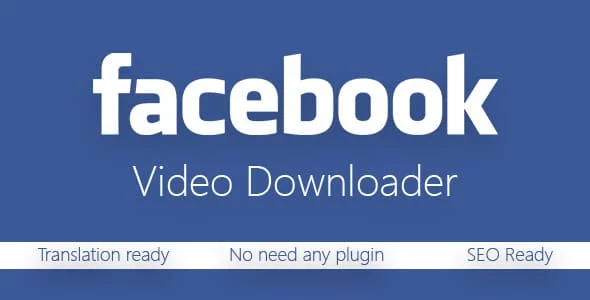 Step1: First of all please copy the video link in one of two ways:
– Right click on the active video and select the url that appears and copy it
– Click on the date link to upload the video and copy the url in the browser bar.
Step 2: Once you have the url of the video you visit the link below and paste the copied content into the input box and click "Download". https://tool.tranquocdai.com/facebook/
The result is an SD or Full HD video download link if the video supports it. The next task is just click on the video link to download that you can download a video.
Đôi lúc lướt facebook, bạn vô tình thấy được những video thú vị và muốn tải về máy tính nhưng không biết làm cách nào. Trong bài viết này mình sẽ hướng dẫn cho bạn cách tải video Full HD trên facebook luôn nhé.
Đầu tiên các bạn hãy sao chép link của video lại bằng một trong hai cách sau:
– Click chuột phải vào video đang hoạt động và chọn url hiện ra và sao chép lại
– Click vào link ngày tháng đăng tải video và sao chép lại url trên thanh trình duyệt.
Sau khi có được url của video bạn truy cập vào link bên dưới và dán nội dung đã sao chép vào ô input và nhấn "Download" https://tool.tranquocdai.com/facebook/
Kết quả trả về là link tải video SD hoặc Full HD nếu video đó hỗ trợ. Công việc tiếp theo là chỉ cần click chuột vào link video cần tải về là bạn có thể download video một cách dễ dàng mà không cần thêm bất kỳ phần mềm nào hỗ trợ download cả.