Những theme này các bạn sẽ được tải trực tiếp trên Themeforest nên hoàn toàn SẠCH và YÊN TÂM khi sử dụng.( Miễn đến hết ngày 02-10-2017 thôi nhé)
Các theme được tải free bao gồm:
– Calcium – Minimalist Portfolio & Blogging Theme
– Polyclinic – Accessible Medical WordPress Theme
– Status Magazine WordPress Theme
– Jo – Responsive Photography Portfolio WordPress Theme
Lưu ý: Phải đăng ký tài khoản mới tải theme về được và đợt miễn phí này sẽ kết thúc vào ngày 02/10/2017. Không hỗ trợ update về sau.
https://themeforest.net/item/calcium-minimalist-portfolio-blogging-theme/7021011
https://themeforest.net/item/polyclinic-accessible-medical-wordpress-theme/13500455
https://themeforest.net/item/status-responsive-news-magazine-blog-theme/16958558
https://themeforest.net/item/jo-photography-portfolio-wordpress-theme/17226860
Bạn nào chậm chân thì có thể tải theo link bên dưới mình đã tổng hợp lại nhé ( tuyệt đối an toàn 100% nhé)
Calcium – is a Responsive WordPress theme, primarily developed for Blog and Portfolio usage. It supports two types of header, two skins, custom fonts and many other options to customize the theme look and feel.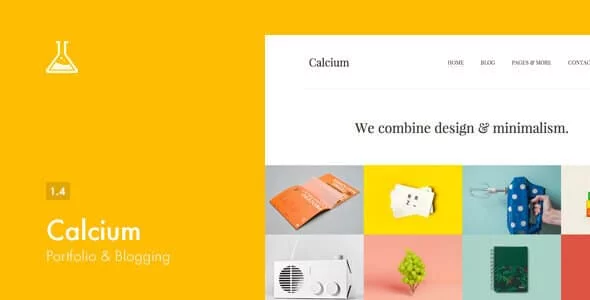 2) Polyclinic – Accessible Medical WordPress Theme $60
Polyclinic is the first truly accessible medical WordPress theme. This is definitely not your ordinary medical theme!
The theme is very easy to use (you don't have to be a scientist to use a WordPress theme!) yet incredibly powerful, well coded, lightweight, fast and secure. With this theme everybody wins: your website visitors, your website user and editor and also your website admin and developer. Out of the box it includes a "Find a Doctor" functionality, amazing page layouts within included demo content and thorough, explanatory documentation.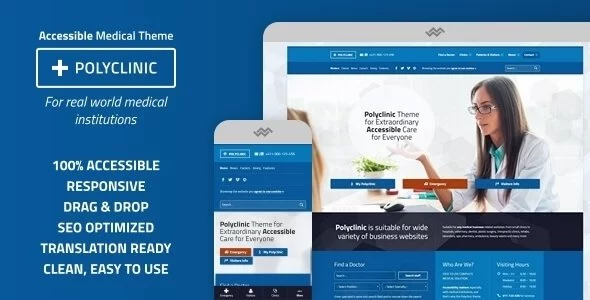 3) Status Magazine WordPress Theme $39
Status is a premium WordPress theme crafted for all types of magazine, news and other blogging sites. It features a clean, flat and modern design that is also 100% responsive so it will look good on desktops and mobile devices like phones and tablets.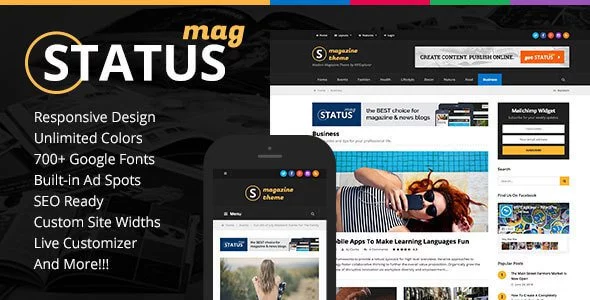 4) Jo – Responsive Photography Portfolio WordPress Theme $59
Jo is a Photography Portfolio WordPress Theme, handcrafted for creative folks who appreciate minimalism. It comes assembled with 3 designed Homepages, 4 types of Portfolio listing, 4 types of Gallery. In addition to common pages, we added page for Booking and Pricing Table. Jo does a great job in combining images and story telling.